Home
> Paramount's BULL marks the first suburban production in Destinos Festival history

Paramount's BULL marks the first suburban production in Destinos Festival history
Posted on 09/27/2022 by James Cardis, Aurora Area CVB
BULL: a love story, Nancy García Loza's world premiere drama, closes Paramount's first BOLD Series with a riveting tale about a contemporary Latino family, October 5-November 20, 2022.
Bull (Eddie Martinez, right) dealt drugs, got caught, and served his time. For a decade, he's thought about one thing: resuming life in his old Chicago neighborhood, Lakeview, with his ex, Sol (Kelsey Elyse Rodriguez, center) and their daughter, Emme (Jocelyn Zamudio, left). What will it take to get home? Photo credit: Amy Nelson.
Bull dealt drugs, got caught, and served his time. After a decade, he is released from prison and returns to an unrecognizable Lakeview. What will it take to really get home?
Find out in BULL: a love story, a world premiere play by Chicago writer Nancy García Loza.
BULL: a love story has been developed for the past two years through Paramount Theatre's Inception Project. Now this riveting, contemporary family drama will be brought to the stage as a full production as the finale of Paramount's first-ever BOLD Series, now bringing a new brand of fearless, thought-provoking and unexpected forms of live theater to downtown Aurora.
BULL: a love story was originally presented in January, 2021 as a virtual staged reading as part of Paramount's new play development program, The Inception Project. "Nancy García Loza has written such a beautiful love story and we are so honored to be a part of the journey of this piece from inception to full production," said Amber Mak, Paramount's artistic producer and new works development director.
Paramount's new Copley Theatre is a sleek, state-of-the-art, 165-seat theater with a modern new lobby bar and lounge, reopened this past March as downtown Aurora's newest live theater space following a two-year, $2 million, top-to-bottom renovation. The Copley is located at 8 E. Galena Blvd., in the North Island Center, right across the street from Paramount Theatre, in downtown Aurora.
BULL: a love story, directed by Laura Alcalá Baker, starts previews October 5, including two Pay What You Can Previews: Thursday, October 6, at 7 p.m., and Saturday, October 8, at 2 p.m. Press openings are Wednesday and Thursday, October 12 and 13 at 7 p.m. Performances continue through November 20: Wednesdays at 1:30 p.m. and 7 p.m.; Thursdays at 7 p.m.; Fridays at 8 p.m.; Saturdays at 2 p.m. and 8 p.m.; Sundays at 1 p.m. and 5:30 p.m. Tickets are $67 to $74.
For tickets and information to BULL: a love story at the Copley Theatre, visit paramountaurora.com, call (630) 896-6666, or stop by the Paramount box office, 23 E. Galena Blvd., Monday through Saturday, 10 a.m. to 6 p.m. Note: BULL: a love story is suggested for ages 13 and up for adult language.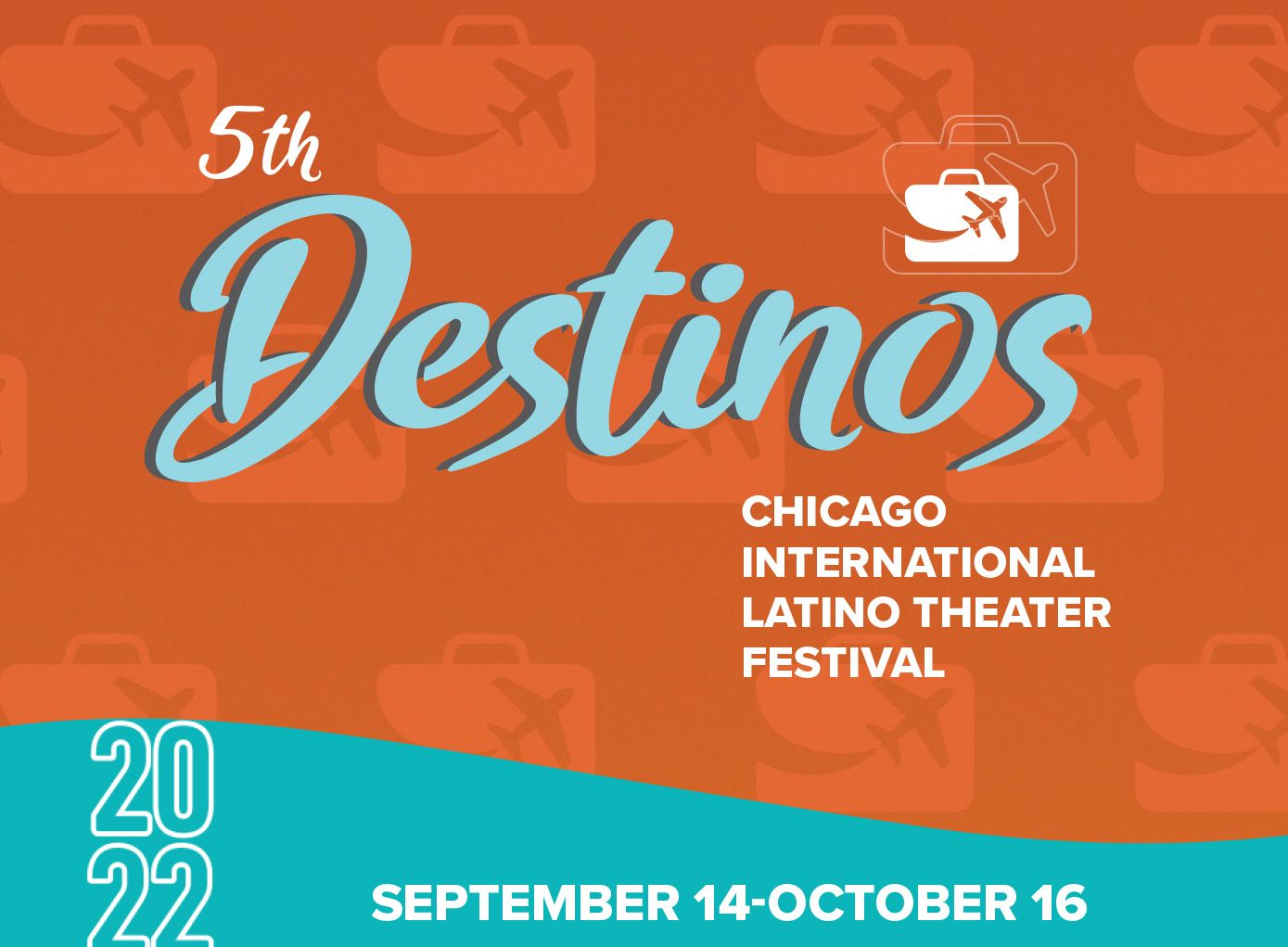 BULL: a love story is part of the 5th Destinos, Chicago International Latino Theater Festival, an annual, city-wide event produced by the Chicago Latino Theater Alliance (CLATA) showcasing top Latino theater artists and companies from Chicago, the U.S. and Latin America, September 14-October 16, 2022. Paramount Theatre is proud to be the first suburban theater to be included in Destinos.
Use promo code DESTINOS online, via phone or in person at the Paramount box office to access $35 tickets to BULL: a love story for performances during festival dates, October 5-16. This discount may not be combined with any other offer, and excludes opening nights, October 12 and 13. Learn more about the 2022 Destinos Festival at destinosfest.org.
Learn more about what makes the award-winning Paramount Theatre a special destination in the heart of downtown Aurora
Since launching its own Broadway Series in 2011, Paramount has leapt to the top of Chicago's musical theater scene, winning unanimous critical and audience acclaim, and an unprecedented number of Joseph Jefferson nominations and awards, including Best Musical-Large for three consecutive seasons. Learn more about the current season at enjoyaurora.com/broadway.